Censeo News & Index | August 2017
15 August, 2017
Censeo News
STOP PRESS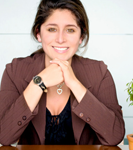 We are delighted to report that Virgin Money has entered the affordable home ownership market with their new Shared Ownership mortgages, in support of the Government's ambition to help more first time buyers get on the property ladder.
Censeo is equally delighted to have been nominated by Virgin Money to offer these new products to potential shared ownership buyers. And we'll be attending an event at Virgin Money's London HQ later this month to celebrate the launch.
Virgin Money entering the intermediary market now brings the total number of lenders supporting shared ownership to 14, which is great news.
Facts and Figures
| Aug 2017 | Avg Home Price | % Annual Change | Trend |
| --- | --- | --- | --- |
| Halifax | £218,671 | 2.9% | |
| Nationwide | £211,671 | 2.6% | |
| LSL Academtrics | £293,318 | 4.8% | |
| Rightmove | £316,421 | 2.8% | |
| Land Registry | £220,713 | 4.7% | |
| Censeo Index* | £252,103 | 3.7% | |
As a major influence in the shared ownership and new build market, we have brought together all the leading house price indices under one roof to give you the latest average home price plus the percentage change. We also have our very own Censeo index, which is simply an average of all the other indices.
Censeo index graph

What does this mean?
The average home has gained 3.7% in value over the last 12 month period.
Increases in value over the same period continue to decline
Whilst the value of homes has increased in 2017, trends show that the level of increase has subsided.
The Censeo Index is simply an average of other notable indices. Where a monthly change is noted, we have annualised the figure. For illustrative purposes only. EO&E.
Mortgage News
Interest rates have again remained unchanged at 0.25%, as widely expected while the Bank of England has revised its forecasts for growth and inflation. The Monetary Policy Committee voted by a majority of 6-2 to maintain the Bank Rate at 0.25%, where it has been since last August.
Meanwhile, the Bank recently announced that June mortgage approvals were the highest since 2008. There were £14.5bn approvals for home purchase and £8.5bn for remortgage.
By transaction number the June housing market was busier than the preceding two months with over 140,000 mortgages being approved. In May there were around 132,900 approvals and in April there were 111,100, though in March there were 144,300. Of the 140,000 77,800 were for house purchase and 47,600 were for remortgage.
Halifax is making a number of changes to their product range, this includes shared ownership. The 80% Loan to Value (LTV) limit for new build shared ownership houses and flats is being increased to 90% LTV. This is now the same maximum LTV for shared ownership customers buying a second-hand property. The limit for conversions and renovations remains at 80% LTV. The existing shared ownership products can continue to be used.
Elsewhere, Metro Bank has reduced its rates across its 2, 3 and 5-year-fixed residential range, as well as its 2 and 5-year tracker products.
For residential mortgages under £2m, the new rates are now available from 1.69% for a 5-year fixed up to 65% LTV, 1.79% for a 5-year fixed up to 70% LTV and 1.84% for a 5-year fixed up to 75% LTV.
Meanwhile, two-year mortgage rates have hit record lows, driven by increasing competition amongst lenders, according to new research by Moneyfacts.
Their data shows that the average two-year fixed rate has fallen 2.55% to 2.26% in the last year. Meanwhile, the average two-year tracker has fallen from 2.01% to 1.82% over the same period.
Remortgaging News
With over £35bn worth of mortgage deals due to mature this autumn and given the record low rates on offer, you may want to consider remortgaging.
If you do nothing and stay with your existing lender once your existing deal comes to and end, you'll be switched to its Standard Variable Rate (SVR) at the end of your deal which could result in higher monthly mortgage repayments.
Housing News
Key piece of news this month was the announcement that 'unfair charges' levied on buyers of new-build houses could be banned in England under a proposed crackdown.
Leaseholds on new-build houses would be outlawed, while ground rents could be dramatically reduced, under Government plans subject to public consultation.
According to Communities Secretary Sajid Javid, ground rents can double every decade, crippling home owners and in some cases making a property impossible to sell.
Turning to UK house prices, the slowdown continues in England and Wales, with prices down 0.2% in June. However, there is considerable variation from region to region and a North/South divide.
According to new data, the East of England continues to show strong annual growth, the West Midlands has seen 4.9% year-on-year growth while prices fell by 0.5% in Greater London but are still 3.4% higher than a year ago at an average of £613,650.
We also spotted an interesting piece which looked at affordability for first time buyers, something we are passionate about. According to the latest Halifax First Time Buyer Reviewthe average first-time buyer house price stands at £207,693 – the highest on record.
The review also found that the average house price for first-time buyers in London was £409,795 with the South East the next highest at £276,773.
Ten of the least affordable local authorities were in London, while seven of the most affordable areas were in Scotland.
The article said that three things needed to be changed to make houses more affordable for first time buyers:
Addressing economic factors including a guarantor system for deposits
Solving the supply problem – in short, more homes need to be built
There needs to be financial and Government backing for SME developers
Should you click on any of the links above, you will leave the regulatory site of Censeo. Neither Censeo nor First Complete Ltd is responsible for the accuracy of information contained within the linked site.