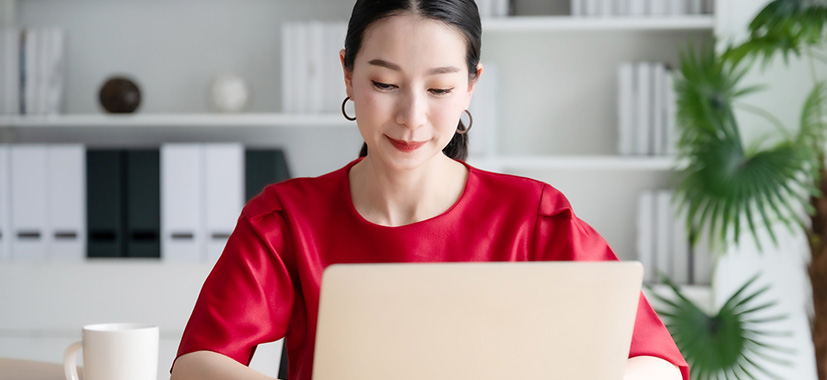 FAQs

These set of frequently asked questions cover the majority of queries that our experienced mortgage advisors handle on a daily basis. We have a series of videos which will answer any questions you may have about applying for a mortgage.

Why use a mortgage broker
What is Shared Ownership?
The shared ownership mortgage process
Top tips on securing a shared ownership mortgage

However, if you still have a specific query, please call us on 0207 090 7290 or contact your Housing Association.

What is Shared Ownership?
Shared Ownership, also known as part-buy/part-rent, is designed to help first time buyers get a foot on the property ladder.

You can buy from as little as a 25% share in a property then increase your share at any time, until you own 100% of the property. You will be charged a subsided rent on the share in the property that you do not buy.

Why buy through Shared Ownership?
In the current market, it is an affordable way to buy your first home. By initially buying a share, owning your first home can be easy and affordable.

Also the total monthly mortgage and rental can be less than renting a similar property privately.

Am I eligible for Shared Ownership?
Many people think Shared Ownership is just for key workers such as nurses, social workers or other employees in the public sector. However this simply is not the case.

The main eligibility criteria for purchasing shared ownership is:

You are a first-time buyer. But there may be instances where second time buyers can purchase through Shared Ownership.
You have a gross household income of no more than £60,000 per annum. In London this figure is £66,000 or no more than £80,000 per annum when purchasing a 3-bedroom home.
You are unable to purchase a suitable home to meet your housing needs on the open market.
You do not already own a home or you will have sold your current home before you purchase.

What size share in a Shared Ownership home can I purchase initially?
You are required to buy the maximum share you can afford and sustain. Your Housing Association together with a Financial Advisor will assess your income and expenditure to work this out at the start of the process.

What size home can I buy?
You are allowed one more bedroom than your current housing need. So a single person or a couple can purchase a 2 bedroom property, whilst a single person with a child or couple with a child can purchase a 3 bedroom property.

However, a single person with a child or a couple with a child will be given a higher priority for a two-bed property than a single person or a couple with no children. The size of home you can buy will also depend upon what you can afford.

Are certain people prioritised for share ownership purchases?

Yes, priority is set according to the following:

Housing association, council tenants and armed forces personnel
Local priorities – these may vary from development to development
Other eligible buyers

What are the initial costs?

There are number of costs to consider when buying a property. These include:

Property valuation fees
Mortgage arrangement fees
Solicitors fees
Your deposit

As a rough guide, you'll probably need savings of between £3,000 and £3,500 for the associated costs in addition to your deposit.

I have a poor credit rating am I still eligible?
If you have a poor credit rating you are not automatically excluded from purchasing a Shared Ownership property. However, you may have difficulties obtaining a mortgage which will prevent you purchasing a property.

Can I buy any home through shared ownership?
No. Shared Ownership homes are specific properties that are usually built by Housing Associations. They include new build Shared Ownership apartments and houses. It is also possible to purchase second hand shared ownership homes. These are called resales.

I don't have UK/EU/EUU citizenship, or indefinite leave to remain – am I still eligible?
Yes providing you can obtain a mortgage from a Financial Conduct Authority regulated mortgage lender.

If I buy a share of a Shared Ownership home can I buy further shares at a later date?
Yes through a process called staircasing. The minimum percentage you can staircase by is 10% of remaining share value. You can buy additional shares until you own the property outright. The price of the additional share will be based on the value at the time of staircasing.

Can I use Housing Benefit to help purchase a Shared Ownership property?
No. You are unable to use housing benefit to buy a Shared Ownership property.

What are the ongoing costs once I have moved in?
In addition to your monthly mortgage and rent payments, you will have to pay all of your household bills and Council Tax. You may also have to pay a monthly service charge. This covers the cost of insuring the building, repairing, cleaning and decorating the communal areas and maintaining any communal gardens or outside spaces.

Service charges vary from building to building – your Housing Association will let you know any service charge costs before you buy.

Can I make structural changes to my property once I purchase?
Yes, however you will need permission from your Housing Association first. Your Housing Association will check that the works you are proposing meet Building Regulations and whether you need Planning Permission.

If the improvements add value to the property, this will be taken into account if you sell your share or buy more shares.

What are my responsibilities once I have moved in?
When you buy through Shared Ownership you enter into a lease agreement which is usually 99 or 125 years long.

Your solicitor will explain in detail what you are responsible for, but broadly speaking your Housing Association will deal with the upkeep of all communal areas, whilst you will be responsible for any repairs inside your property.

What if my property's value changes?
You will benefit from any increase in the value of your property. However, you may also be affected by any fall in value should you want to sell.

Who pays for repairs and maintenance of the home that I buy?
As the homeowner, it is your responsibility to repair and maintain your new home. New homes often come with a guarantee that will cover most defects in your home for the first 2 years and then major defects for the following 8 years.

What if I want to sell my home?
You can sell your share of your home at any time and for any reason. An independent survey/valuer will value your home and advise you and your housing provider what the selling price should be based on the current market valuation of the home.

Your Housing Association will require that you advertise to their customers first so they can help other eligible purchasers to get on the property ladder.

If they haven't managed to sell your share after an agreed period of time – usually 8 weeks – you can instruct agents to sell your share on the open market.

What happens if I start a family and need a bigger home than the one I currently own?
If your family grows or you simply want to move, you should inform your Housing Association that you would like to sell your current home.

If you still meet the headline eligibility of the scheme you may be able to purchase another Shared Ownership home. The existing property would then be sold prior to purchasing the new property.

Can I rent out/sub-let my home?
Shared Ownership leases do not allow renting out or sub-letting by the shared owner. The scheme is designed to aid homeownership rather than for individual commercial gain.

Can I take in a lodger to help with costs?
Yes, however you need to be able to afford the costs of buying and sustaining the home yourself. You will have a financial assessment to confirm your income is sufficient to support the monthly costs of purchasing a Shared Ownership property. Income from lodging will not be taken into account in assessing this.

What happens if I die after buying a Shared Ownership home?
If you die, your share in the property will be passed on in the normal way according to the terms of your will. If you have not made a will the rules of intestacy (where someone has died without making a will) will apply.

Who is responsible for Buildings Insurance?
If you have purchased a flat, your Buildings Insurance is the responsibility of the freeholder, who will normally be the Housing Association. Part of your monthly service charge will go towards the cost of the Building Insurance of the property.

If you have purchased a house then you as the freeholder will be responsible for the building insurance. It is a legal requirement that all mortgaged properties have buildings insurance in place.

What if I cannot pay my monthly rent & service charges?
It is important that you contact your Housing Association as early as possible. They will be able to advise you accordingly. If you fail to make regular monthly payments, the Housing Association may commence legal proceedings to take possession of your home.

Will my rent and service charges change?
Yes, in accordance with the terms of your Shared Ownership Lease your rent and service charge can be reviewed annually. You will be given at least four weeks' notice of any increase in your rent.

Am I responsible for any service charge shortfalls?

All service charges are estimated when annual budgets are set. The service charge accounts are prepared and audited annually and any surplus will be paid back to you. If however there is a deficit it is your responsibility to make this up.

Where can I find information about Shared Ownership properties for sale?
To search for properties in your area you can either visit the Homes for Londoners website in London or the Help to Buy website outside of London for details of your local Help to Buy Agent

The information on this page is taken from the Homes & Communities Agency Capital funding Guide and the Mayor of London First Steps website

Neither Censeo Ltd nor First Complete Ltd is responsible for the accuracy of the information provided.