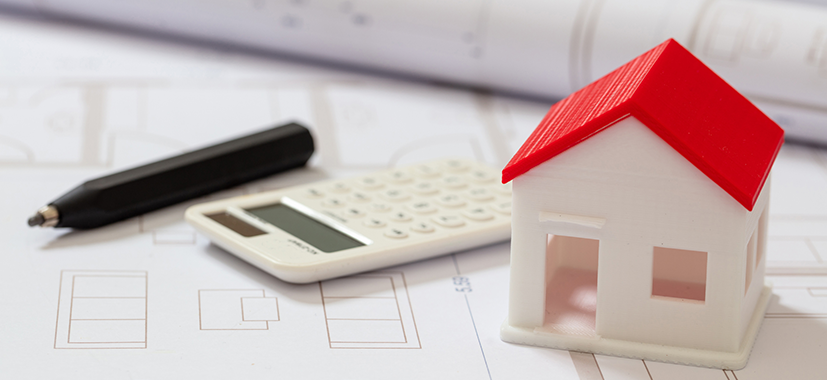 Preparing For A Mortgage

We are the leading affordable home ownership mortgage advisor who work with all UK Mortgage Lenders. Working with a specialist mortgage broker, makes buying your affordable home ownership property more straight forward and less stressful as we know about the products and can assist you with all your queries but more importantly save you lots of time as we know all the lenders willing to lend on shared ownership, Help to Buy, First Home, Right to Buy and Right to Acquire. Using a mortgage broker without this experience can be challenging and could incur costs.

We work with many of the UK's leading housing associations and developers and will help you secure a home. Buying an affordable home has regulatory requirements which requires specialist mortgage brokers to assess a buyer's ability to afford and sustain the monthly payments of mortgage, rent and service charge where applicable. We have online calculators within our assessments section of our website to assist you.

There are three stages to securing a mortgage for an affordable home:

Affordability assessment

When you have found a property, your housing provider will require a Home England affordability assessment to be undertaken by an approved mortgage broker like Censeo. This assessment will look at your income and outgoings against the property you wish to buy. This is to assess your ability to afford and sustain the mortgage and associated household costs. Censeo will also check with high street lenders underwriting criteria to establish lenders who may offer you a mortgage.

Agreement in Principle

Once you have been offered a property, we undertake a detailed assessment of your finances and the approach the best lender for your personal requirements. Our mortgage advisors will approach the most appropriate lender based on your personal financial situation. We will provide details to the lender who may undertake a credit search on your credit file. This will determine how much the lender will offer you for a mortgage your agreement in principle is subject to full underwriting and the amount in which you can borrow will be confirmed once the underwriting is concluded.

Mortgage Application

Once a mortgage lender has been sourced, our mortgage advisors will review mortgage rates and provide you with advice on the most appropriate mortgage for your personal needs. We will then apply for the mortgage. On submission of the mortgage, our case mangers will take over the mortgage application and keep in regular contact with you. When we submit the mortgage application, the lenders underwriters will review your application (usually 4-5 days after submitting), they may ask for more information which we have to obtain from you. The lenders underwriter may approve or decline the application. The lender will instruct their valuer to go and view your property and provide a valuation for mortgage purposes. Once the valuer has visited and written up their report, they will send it back to the lender. The lenders underwriters will look at the report and a mortgage offer will be issued if everything is approved. The offer may have mortgage conditions which your solicitor must fulfil. When the solicitor has completed their work and the property is ready for you to move into, your solicitor will request your deposit on exchange of contracts and the mortgage funds for the agreed for completion date. The mortgage money will be released to your solicitor at completion and when the transaction has completed, your housing provider can release the keys to you.

So that we can help you buy your new home as quickly as possible, it's best to start gathering the information a mortgage advisor will need as soon as possible. Save these documents in a PDF format. Download your bank statements from your online banking, rather than screen shots.

This will help make the journey smoother. Here is a list of the main items. Depending on your personal circumstances there may be other documents needed:

Your last three months' payslips (please bring 13weeks payslips even if you are paid weekly) or if you are self-employed, your audited accounts for at least the last two years from a certified or chartered accountant or at least the last two years SA302's and Tax Overviews from HMRC.
Your passport.
Last three months bank statements (for all applicants).
A photocopy of your marriage certificate, if applicable.
Details of previous surnames with evidence of name change, if applicable.
Evidence of any benefits you receive i.e., child benefit.
Evidence of your rent payment history, if applicable.
Proof of residency for all addresses you have lived at for the past three years. This can be in the form of utility bills or council tax documentation or bank statements.
If you have any credit cards, hire purchase or personal loans then please have the latest statements.
Proof of savings.
A signed letter from a family member confirming any gifted deposit and proof of where the money currently is.
A copy of your credit reference report. There are a number to choose from but the one we recommend Checkmyfile which pulls together data from all four credit reference agencies. Get your FREE Check My File credit report by using their 30-day trial. Click here.
Any CCJ's, registered defaults or a bankruptcy within the last 6years will require all the paperwork with confirmation they have been resolved and no further action.

All of the above will be required by a mortgage lender and will be thoroughly assessed by the lender's underwriters.