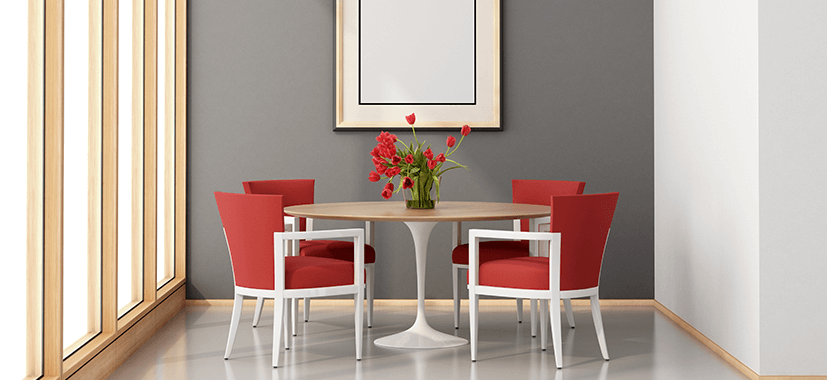 Testimonials
Lisa Plumb – Business Development Manager (Barclays)
Since starting a working relationship with Censeo three-years ago I have seen them go from strength to strength. The office move late 2015 has seen the team expand on a number occasions as they grow in their specialist lending sector. The team really know our policy & have our requirements to a tee & are truly customer centric striving for the best outcome for their clients continuously.
---
Peter Rogerson – Corporate Development (Virgin Money)
I can't thank Censeo enough in supporting Virgin Money's entry into the shared ownership market. Rupi and his team are professional, enthusiastic and committed to making a difference in helping people onto the property ladder. We wanted to work with a partner that shared our values and commitment to making a difference and we remain delighted with our decision to choose Censeo.
---
Lee Cockburn – Business Development Manager (Nationwide Building Society)
As the Nationwide Building Society BDM for the City I have worked very closely with Censeo Financial over the last 18 months. Censeo have placed significant volumes of business with NW over this time. From a lender perspective Censeo's business is of the highest quality and the intermediaries have an excellent understanding of how to package the application perfectly and get the case right first time. I work alongside their administration team on making sure we get applications to offer within very tight timescales. It's great to have such a close business relationship with a firm that I know strives to be the best for both their clients and the lender.
---
Julian Marlow – National Account Manager (Lloyds Banking Group)
Censeo through their professionalism, dedication and support they provide to all their customers over a sustained period are an invaluable asset not only to the UK Mortgage market, the Housebuilding industry but also the greater UK economy.
---
Tony Harker – Director Sales & Marketing (L&Q Group)
Working with Censeo for over 5 years, I have found them to be good value, professional and customer focused with clients having a professional financial assessment in central London offices. The service to the developer is supportive and collaborative gaining early lender commitment from the planning stage of a development. They work hard introducing new lenders to the affordable homes market and successfully negotiate exclusive products due to their size and success of their business. Censeo never rest on their laurels and have created an online portal to give fast and accurate decisions. Censeo are Forward thinking, Affordable, professional and customer focused
---
Charles Hammond – Sales Manager (Octavia living)
I have worked with Censeo Financial Services for close to a decade now and I can always rely on Censeo to be professional and balanced.
It is always refreshing to know there is someone at the end of the line I can speak to frankly about client's cases when difficulties arise and trust that the interest of the client will be paramount and in conformity with the rules and regulations of the industry.
In our business where we rely heavily on our financial partners to carry out several assessments on our behalf in a very time sensitive environment, Censeo has always provided the information needed in a time efficient manner and have also always kept our mutual clients informed on progress.
---
Ayee Tavares – Sales Team Leader (Genesis Housing Association)
I am writing to support the nomination of Censeo for 'Best Financial partner' award at this year's National Housing Awards. It is my great honour and privilege to do so.
Censeo is clearly an outstanding Financial Firm, but I believe they should be viewed first as an outstanding leader in the sector. Censeo is and has been the leader in providing extensive financial advice to all our Purchasers on New Build and second-hand property sales for over 10 years. They have been out in front, financially assessing our developments ahead of launch which has been hugely successful enabling us to secure sales and exceed our revenue targets.
Censeo have lead by being among the finest examples of a true professional. They have served as an extraordinary role model to other IFA's in the sector in their practice as well as an inspiration to develop their staff to provide an excellent service to us and our clients too.
Censeo are reliable and dedicated to the more widespread growth of the profession. They have generously given their time to keep us informed on the status of the mortgage market, provided guidance and direction on complex situations. They have and maintain a great rapport with third parties to stimulate their programs and improve their performance. Censeo have served on our panel for more than a decade. In this capacity they have assisted in providing financial advice for 1000s of our purchasers has played a key role in a successful financing outcome for the housing provider and/ or the home seeker when utilising their services. Has played a key role in a successful financing outcome for the housing provider and/ or the home seeker when utilising their services.
---
Natasha Tull – Senior Sales and Marketing Executive (Optivio)
Censeo have been a preferred partner for many years and have always provided quality and consistency. The team are always on hand to offer tailored support for our customers and dedicated resources for our development launches. They are reliable, approachable and professional.
---
Nathalie Cochran – Head of Sales (Pocket Living)
Censeo have been instrumental in helping us to bring on board new lenders for our Pocket homes. They are experts in negotiating the mortgage market, particularly when it comes to affordable home ownership, and provide our buyers with a great service.
---
Jenny Hicks – Senior Sales Consultant (Pocket Living)
Censeo are fantastic specialists in the affordable mortgage market and guide our buyers through the process of obtaining a Pocket mortgage expertly. They're also very helpful to us – always on hand with knowledge and advice when it's needed. We would be lost without them!
---
Jane Williams – Sales Project Manager (Clarion Housing Group)
I have worked with Censeo Financial for approximately 6 years and have always found them to be reliable, friendly and knowledgeable of the shared ownership specialist market. Censeo's support at open days are invaluable reassuring to customers having affordability advise and lending options instantly to help them with their buying decisions.
---
Andrew Brader – Head of Sales (Nu Living)
Censeo has invested in their website to automate affordability assessments, which streamlines the sales process for buyers and developers. This enables us to filter marketing leads and ensure that only buyers who are genuinely affordable view our homes. Cases which fall outside of the usual parameters are quickly handled by the Censeo team and they generally turn around assessments within 24 hours.
---
Christine Osborne – Director of Sales and Customer Service (L&Q Counties)
I have worked with Censeo for the past 3 years and found them to be a forward thinking, engaging company. They provide a great service to our first-time buyers and ensure that we are kept informed at all stages. I look forward to continuing our great working relationship in the future.
---
Toyin Falade – Head of Sales & Marketing (Home Group)
Censeo provide expert advice on all aspects of new build property lending. Customer feedback is positive, they feel they are in safe hands and the service given is professional at all times. Censeo are market leaders continually exploring means to improve the customer journey and with this putting our customers come first.
---
Lucy Chitty – Sales and Customer Services Director (L&Q)
L&Q started working with Censeo 3 years ago, since then they have become one of our top performing mortgage advisors consistency scoring 100% customer satisfaction. Our purchasers often comment on the convenience of their centrally located offices as they are able to attend the financial interview during working hours.
---
Pamela Hunte – Senior Sales Executive (Hexagon Housing Association)
I have worked with Censeo Financial for years now, in particular Neil Armstrong. Quick turnaround of assessments provided for Hexagon and our prospective purchasers, elicits feedback/ compliments from purchasers. Extensive knowledge of the shared ownership market keeps Censeo in high esteem of myself, housing associations, lenders and customers alike
---
Matt Johnson – Head of Business Development (Alexander JLO Solicitors)
From a solicitor's perspective in the Shared Ownership sector a good mortgage broker is the key to meeting tight deadlines and ensuring mutual clients are given the best possible experience. It is with great pleasure I can say that Censeo Financial are not just good but superb and an absolute pleasure to work with and rely upon
---
Andrew de Ferrars – Partner (Tinklinspringall)
Passion, knowledge and a genuine interest in achieving the best for clients is what makes truly professional Financial Advisors and Censeo Financial have this in abundance. They are dedicated to their clients, ooze business excellence and are always willing to assist. I would highly recommend Censeo Financial to anyone wanting to achieve best financial outcomes.
---
Duncan Hall – Partner (McMillan Williams Solicitors)
It's very refreshing to work alongside a company that has such in-depth knowledge of a specialist area. Censeo remains proactive and positive throughout, and they deliver innovative solutions with accuracy and relevance. I find they go the extra mile, ensuring the transaction proceeds smoothly and swiftly and with minimum stress.
---
Sheri-Anne Mizon – Partner (Attwaters Solicitors)
Censeo are an exceptional organisation that truly puts customer service front and centre. Everyone with Censeo has an exceptionally high level of professional knowledge and expertise in the field of affordable home ownership. Censeo's working methods assist not only the buyer, but also the solicitors, to successfully achieve a smooth transaction to property ownership.
---
Max Garcia – Partner (Direction Law)
We have worked with Censeo for many years and have found them to be professional, effective and knowledgeable. Our mutual clients have frequently commented positively on the excellent service and assistance that Censeo's advisors deliver in a sympathetic and supportive manner. You are a pleasure to partner with, keep up the good work.
---
I would like to thank you and all your colleagues for all your hard work and effort in helping me secure a mortgage. The purchase is now complete and I have received the keys.
Best wishes
Mohamud Salim Said
---
Thank you so much for all your support and help with the purchase of my flat
All the best
Joanna Matysiak
---
Dear David,
I would like to thank you personally for your hard and great work. I wish you all the best for the future.
Sincerely,
Futzum Stifanos.
---
Just wanted to say a big thank you for all your help ,for all what you did for me.
I have just got the keys on Friday and I am really happy Regards
Edvina
---
As you mentioned before getting your own place can be a bit stressful, but I have to said with the help of advisers like the ones that you have working for Censeo is definitely more easy, I have to said from the first contact with Censeo you were really helpful and clear in the process of purchasing a property. Shanel and Alan were excellent advisers and the were in contact with me very often, the help me to get the best mortgage for me and my girlfriend, I'll definitely get back to you when need it, and recommend your services to any of my friends looking for financial advise.
Thanks again for your help.
Kind Regards,
Alexander Chaparro Campos
---
Hello Darren,
I would like to express my endless gratitude with helping us to get mortgage from Halifax.
We haven't moved yet, but we are very close to getting our new flat's keys in a better area, I can't wait. No more council blocks for us. It is truly magical feeling when dreams come true.
Warmest greetings to you and your teem. Let your company bloom.
Renata and Dainis.
---
Received a wonderful professional service from day one – this journey of taking out a mortgage is very daunting (doing it during the pandemic made it even more challenging!) but I am impressed that I had pleasant experience throughout as Censeo handled my case really well- a big shout out to Reena Rai and Deanne as they were always available to answer all my questions, were patient with my queries. I was always made to feel like there was someone supporting me every step of the way. Cannot recommend you guys enough! Thank you.
Minnie Suba
---
Having used Censeo since my first mortgage transaction, I've had the pleasure of dealing with the same consultant throughout the years and he also remembered me which made it feel like a more personal service. The consultant was also quite knowledgeable in answering all my questions and providing options that he considered best but also from companies that I wanted to deal with. No robotic service provided and not trying to simply sell you a product so this is what you want from an advisory firm. Would recommend them when doing any mortgage or re-mortgage.
Jason Seegers
---
Being a first time buyer, I was totally overwhelmed but I felt immediately comfortable after speaking to Richard. He has always been available and have been brilliant in helping me arrange my mortgage and exploring all the options available. He answered all my questions and made everything easy to understand. Communication was excellent with the rest of the team. I would definitely recommend!
Giovanna Aiello
---
As a first time buyer I wasn't confident on the process at all, and it all seemed very daunting. Censeo Financial put me at ease and ensured all of the necessary information was delivered to me in a thorough, yet concise, and timely manner. My mortgage adviser was on hand to answer any questions I had and was always very prompt with his replies, either via email or over the phone. I'd highly recommend using Censeo Financial.
Michael Mesure
---
I just want to personally thank Amber and Richard at Censeo for all their help and support! Buying a new home and being a first time buyer is scary but with their help it was a smooth and professional transaction. I will definitely be using their service for renewing my mortgage in the future!! Thank you Amber and Richard.
Christina Jacobs
---
Thank you To Richard and Jay at Censeo. You talked me through everything I needed to do and made it all seem so easy. A professional and expert service.
Sarah Doyle
---
Excellent service. Dwayne Simpson & Jay Anderson were very knowledgeable, proactive, and proficient all through the mortgage process and above all explaining in simple terms what offers and deals meant. Delighted with the service being a first-time buyer and I would use again.
Shafeiq Sakhizada
---
Great service and a good value. Very professional and responsive. As a first time buyer it was very helpful to have clear explanations. highly recommended!
Matina Skouteri
---
Very good service from the beggining and it was reasonably easy to contact them. I definetly will recommend the service. Amber in particular was really good!
Lara Morant
---
As a first time buyer, Censeo have made the process as clear and as transparent as possible for me. I'd like to especially thank Jay and Dwayne for all their continued support and advice throughout.
Richard Logan
---
Richard, Matthew and Tapi all made the mortgage process much less stressful, especially as I was applying over Christmas and New Year. Would highly recommend!
Hannah Brennan